Mexican Drug Lord 'El Chapo' Found Guilty in U.S. Court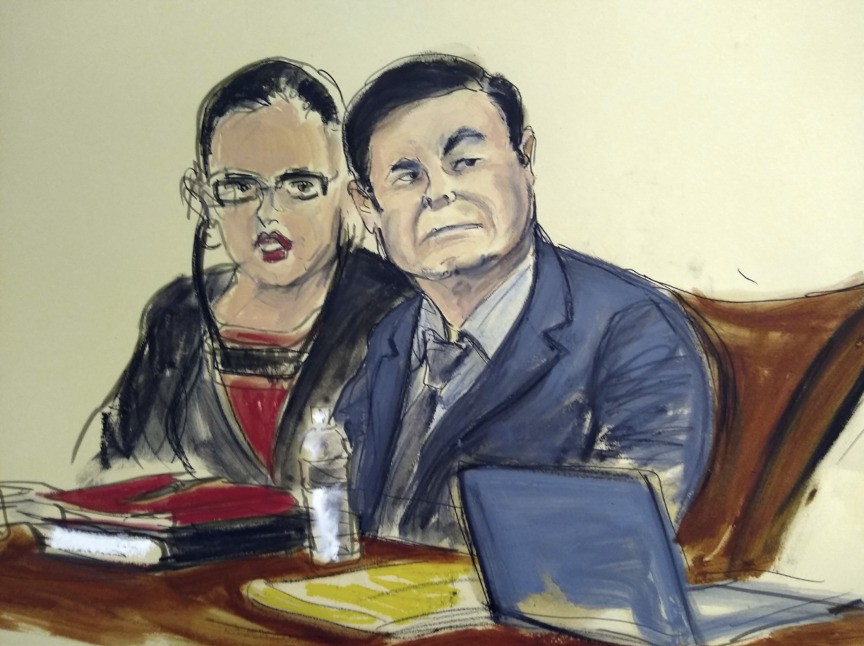 A federal jury convicted one of Mexico's most famous drug lord on various charges related to running the Sinaloa Cartel.
After six days of deliberation, jurors found Joaquin "El Chapo" Guzman Loera guilty of all counts in the criminal indictment filed against him in New York. The official sentencing hearing for El Chapo is set for June 25, however, he faces a mandatory life term in prison.
Chapo's sentencing is scheduled for June 25. He faces mandatory life in prison after the jury found YES on the three special questions attached to the top continuing criminal enterprise charge.

— Alan Feuer (@alanfeuer) February 12, 2019
El Chapo's trial revealed the magnitude of corruption within the Mexican government where presidents, generals, and other law enforcement officials were outed for allegedly protecting the cartel in exchange for fees.
Court documents noted that El Chapo helped fund the 2006 failed presidential campaign of current Mexican President Andres Manuel Lopez Obrador.
Former president Enrique Pena Nieto allegedly reached out to El Chapo to demand a hefty bribe and eventually settled for $100 million, witnesses said.
Former Mexican President Vicente Fox was also tarnished by the allegation that his chief bodyguard was an employee of the Sinaloa Cartel. That claim was made by top cartel lieutenant Vicente Zambada Niebla, who is the son of El Chapo's partner, Vicente "El Mayo" Zambada. The testimony also noted that the drug lord paid off the military for protection from other cartels and performed offensive maneuvers on his behalf.
Ildefonso Ortiz is an award-winning journalist with Breitbart Texas. He co-founded the Cartel Chronicles project with Brandon Darby and Stephen K. Bannon.  You can follow him on Twitter and on Facebook. He can be contacted at Iortiz@breitbart.com. 
Brandon Darby is the managing director and editor-in-chief of Breitbart Texas. He co-founded the Cartel Chronicles project with Ildefonso Ortiz and Stephen K. Bannon. Follow him on Twitter and Facebook. He can be contacted at bdarby@breitbart.com.
http://feedproxy.google.com/~r/breitbart/~3/C3uPNzGRpGE/
Follow MICHAELANTONIO On These Social Media Sites: