Robert Francis 'Beto' O'Rourke: El Paso Is 'Safe Not Because of Walls, But in Spite of Walls'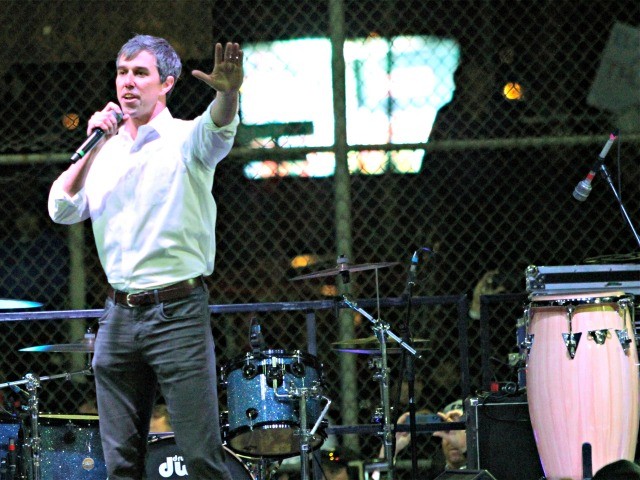 Failed Senate Candidate Robert Francis "Beto" O'Rourke headlined a protest Monday night across the street from President Trump's rally in El Paso, Texas, where he claimed that El Paso was one of the safest cities in America "in spite of walls."
El Paso is "one of the safest cities in the United States of America. Safe not because of walls, but in spite of walls," O'Rourke told a cheering crowd of those that oppose the notion of a wall along the southern border of America.
O'Rourke, who lost the Texas Senate race to Republican Ted Cruz last November, also claimed that "walls end lives."
"We are making a stand for the truth," O'Rourke stated.
"Walls do not save lives, walls end lives," O'Rourke claimed as he cited the danger asylum seekers face as they make the journey to America.
O'Rourke, who has signaled that he may seek to unseat President Trump in 2020, joined Oprah Winfrey last week for an
interview
, in which he said the wall is a "racist response to a problem we don't have."
http://feedproxy.google.com/~r/breitbart/~3/YI86JqKG5wA/
Follow MICHAELANTONIO On These Social Media Sites: