Simon Cowell calls 'AGT' act 'Worst live performance I've ever seen'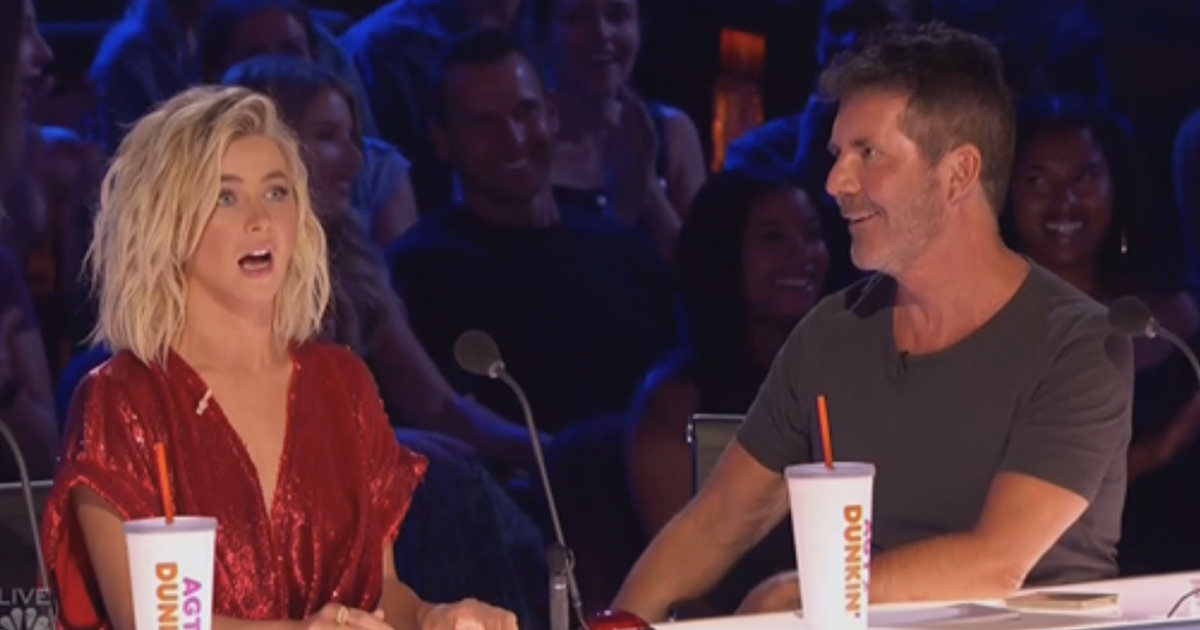 Nick and Lindsay Williams hoped to step up their opera-violin-knife-throwing act during the live show of America's Got Talent quarter-finals on Tuesday night. Instead of wowing judges with their rendition of Johnny Cash's "Ring of Fire," the whole act sort of went up in flames.
Unfortunately, the song choice was a little too whimsical for Nick's operatic style of singing. This resulted in his pitch being off and he never found the right tempo.
Lindsay struggled with the knife-throwing portion of the performance. Only one of the several knives she threw actually stuck into the board. She was also off-rhythm when she tried playing the violin.
When it came time for critiques, Simon Cowell was not holding back any punches. "I think in the history of America's Got Talent that was the worst live performance I've ever seen," said Simon, "I love you two, but everything went wrong I mean it was like watching a murder." And Twitter agreed with Simon, wholeheartedly.
Simon was right, that was the worst live performance. Ever. #AGT

🔥🔥🔥🔥🔥

🔥🔥🔥🔥🔥

— Kylie😎 (@kyliebugg95) August 21, 2019
This ring of fire is a no #AGT pic.twitter.com/IZOgDNRNXM

— Jason's Lyric (@JRzthoughts) August 21, 2019
<a href="https://www.jesusdaily.com/feed"
🔥🔥FOLLOW MICHAELANTONIO ON THESE SOCIAL MEDIA SITES🔥🔥
Singer / Songwriter / Voice Talent / Actor / Media Personality – Born in Syracuse, NY. He holds a bachelor of science degree in communication from Florida Institute of Technology with specialization in technical writing, business, public relations, marketing, media, promotion, and aerospace engineering.