Premature Baby Born With Paper-Thin Skin Overcomes .5% Chance Of Survival
Smallest baby ever born surprises doctors and becomes her parents' "real-life miracle"
God has a way of surprising us with His goodness by blessing us with miracles even when we least expect them! Babies are God's gift to parents, but not all families are fortunate enough to welcome a healthy child into the world. Pregnancy is an up and down journey, and giving birth is one of the scariest events a woman can go through! But, parents still look forward to this journey because it means they get to welcome a new bundle of joy into their lives. One family in Rajasthan, India is full of joy today after their little girl, who was born weighing just .88lbs, is growing into a happy, healthy child!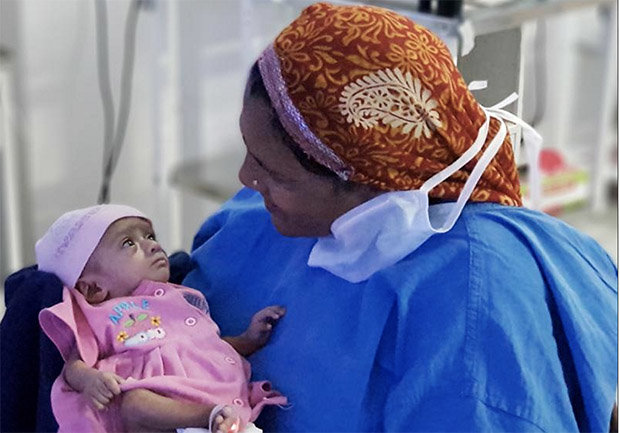 Little Manushi was born at just 28 weeks and weighed .88lbs. In fact, the little girl's feet were so tiny that they were barely the size of her dad's thumbnail. Many doctors believed that Manushi would not survive long at all, but God had other plans for this precious little girl. Now, months later, Manushi has defied these expectations and is well enough to be discharged from the Jivanta Children's Hospital NICU! Today she weighs 5.2lbs and is growing much better than anyone could have expected! Her mother, Seeta, who is 48, and her dad Giriraj, who is 50, called Manushi their real-life miracle. "She's just fought and fought and fought against all the odds, but she's made it," The happy parents said.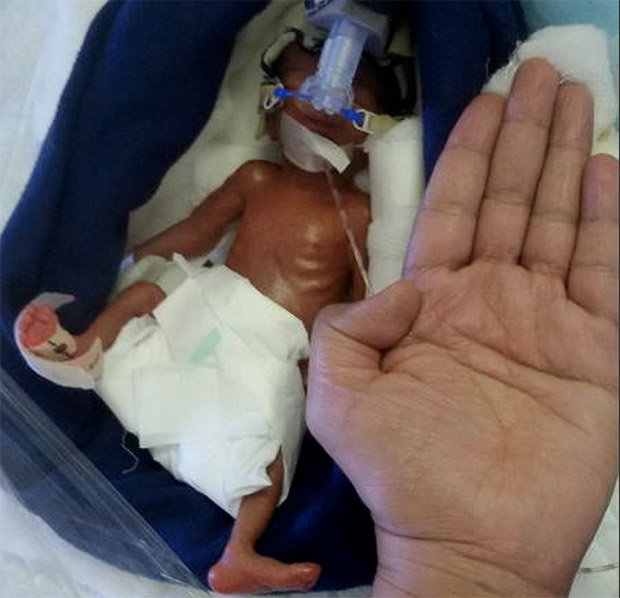 Seeta suffered from dangerously high blood pressure during her pregnancy. An ultrasound early on revealed an absence of blood flow to the fetus and Seeta was rushed in for an emergency C-section after her blood pressure shot up to extremely high numbers. When Manushi was born she was struggling to breathe and had underdeveloped lungs, heart, brain, and kidneys. Doctors also noticed that she had "paper-thin skin" and the little girl was given a 0.5% chance of survival. Not only that, but Manushi measured just 8.6in long at birth and is believed to be the smallest surviving baby in Asia. Chief neonatologist Dr. Sunil Janged said: "She was struggling to breathe, so was immediately put on advanced respiratory support ventilator to expand her tiny, immature lungs. We had to start the baby on total parenteral nutrition, which basically means giving all the essential nutrients such as amino acids, carbohydrates, minerals and multivitamins directly into blood circulation."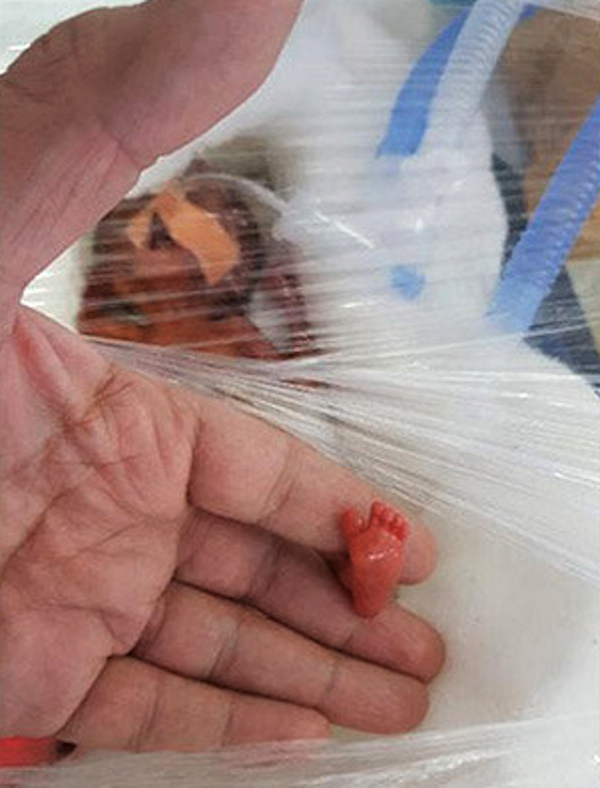 The majority of her medical costs amounted to just over $14,000. These costs were waived by the hospital because of the family's low income. The hospital director, Dr. Sunil Janged, said: "We decided to save the life of the baby and offer her necessary medical care and attention because we wanted to send out a message that a girl child must be protected. In a state like Rajasthan where female infanticide is rampant, people have to come forward and take a step to end this evil practice." Manushi has now been discharged from the hospital and is believed to be developing normally, praise God from which all blessings flow!
🔥🔥🔥🔥🔥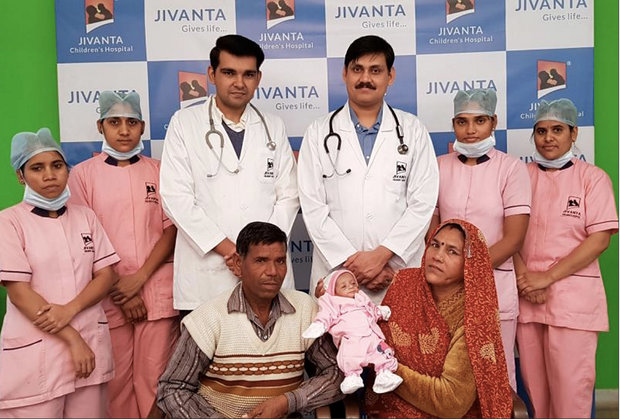 🔥🔥🔥🔥🔥
[Source/Daily Star]
Please share this story and pray for Manushi as she continues to grow and develop!
<a href="https://www.jesusdaily.com/feed"
🔥🔥FOLLOW MICHAELANTONIO ON THESE SOCIAL MEDIA SITES🔥🔥
⭐️Singer/Songwriter/Voice Talent/Actor/Media Personality⭐️
Born in Syracuse, NY. He holds a bachelor of science degree in communication from Florida Institute of Technology with specialization in technical writing, business, public relations, marketing, media, promotion, and aerospace engineering.          ⭐️ Las Vegas Entertainer ⭐️ MTV uplaya Platinum Auddy Award Winner ⭐️ Southeastern FTTF Talent Champion ⭐️ Movies & TV ⭐️ Listed in 'Who's Who' publication ⭐️ Voted 'MOST MARKETABLE': Sonic Records ⭐️ U.S. Veteran ⭐️