Wife Accidentally Burned By Husband Says He Left Her 2 Weeks After She Got Out Of Hospital
Courtney Waldon and her husband, Mitch, were sitting by a campfire. The fire was dying out so he decided to throw gasoline on it to keep it going. When he did that, Courtney's head and body was covered in flames. She was rushed to the hospital with severe burns all over her face and body. Two weeks after getting out of the hospital, Courtney says she was completely blindsided when Mitch left her, leaving her with $2 million in medical bills.
Courtney Waldon is only 27 years old, but she has been though a lot. She had a very horrible campfire accident on September 30, 2016 where she suffered fourth-degree burns on her face and third-degree burns on her hands, legs and feet. It all happened when her husband got up to relight the fire and, as he was swinging the can of gas around, some of it flew out and got onto Courtney. Before she knew it, Courtney was covered in gasoline and engulfed in fire.
"I stopped, dropped and rolled while screaming bloody murder," Courtney told PEOPLE. "I thought I was dying."
[embedded content]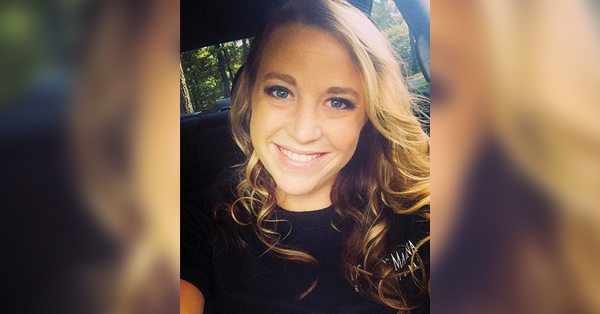 The pain of being lit on fire is awful to even imagine. Courtney describes it as the most horrible thing she has ever felt.
"My hands got so burnt because I was trying to put out my face," she says. "I felt every inch of my flesh burning off that night."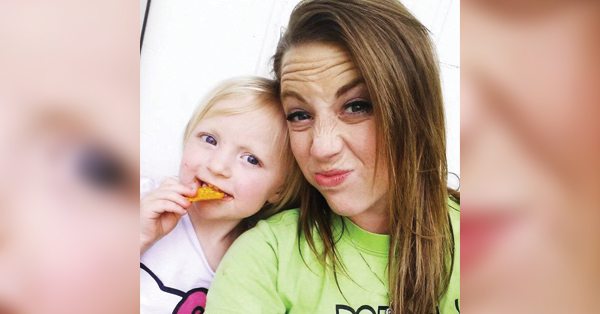 Courtney also has a 5-year-old daughter who is her life. She was very close to dying that night, the reason she lived was the fact that she lived so close to the hospital.
"They said if the ambulance arrived one minute later I wouldn't have made it," she recalls. "I just started praying to God in the ambulance."
Courtney was in the hospital for 51 days total. She was in an induced coma for 30 days and started to panic when she woke up.
"I just wanted my daughter," Courtney said. "She's the reason I live."
And live she did, she was able to come home and reunite with her family.
"They said, 'Mommy got badly burned and she will never look the same,' " Courtney said. "When I got home, she looked at me really weird and was standoffish. But then I said, 'It's me baby. It's your momma.' After that she came and gave me a hug. She hasn't let go since."
Courtney managed to stay positive during her recovery even though her body was completely changed. Two weeks after she got home her husband left her and her daughter. Although a lot has happened to her in such a small amount of time, she recognizes that everything happens for a reason.
"I shouldn't be here but I am," she says. "I know that there are people out there who have it worse than I do. I've always been a believer that everything happens for a reason and I still believe that. God saved my life and now I have work to do on earth to help others. I received a message three days ago from a lady who said she didn't kill herself because of my story."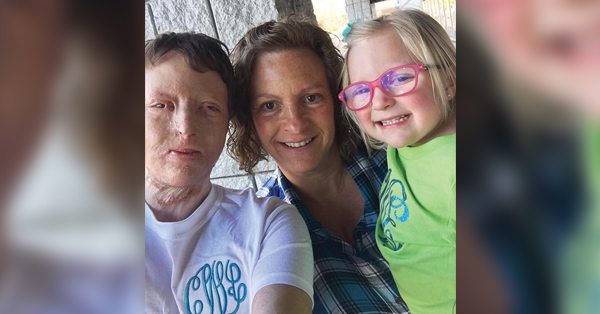 Courtney has taken her misfortunes and plans to turn them around for good. She wants to be able to help others that have gone through traumatic situations.
"Whether it be burns, a car wreck or even if it's just that someone's husband cheated on them," Courtney said. "That's my goal."
As for her husband, she said that she needs to focus on the good and believes that it might be better that he is gone.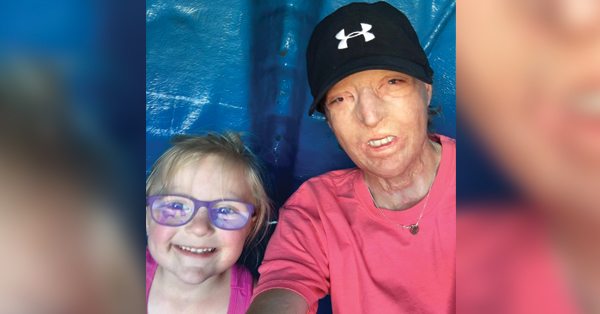 "Two weeks after being home from the hospital my husband left us," Courtney said. "He said he couldn't handle or deal with me any longer."
She even added:
"It was a blessing in disguise," Courtney said. "I think if he was around he would be holding me down. I wouldn't be as strong as I am today and wouldn't have made as much progress."
We are so proud of Courtney and the her amazing strength! The community has also stepped in to help her. Refuge Ministries of West Georgia is building her a new house for free that will be located on her parent's property.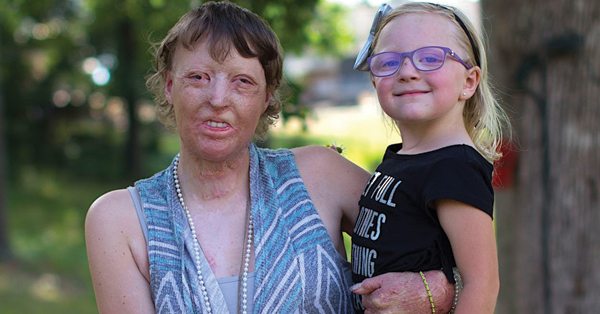 "The support I've received has been unbelievable," Courtney said. "I am so blessed."
We are so thankful for Courtney and are praying for continued recovery and blessings to come her way!
[Source/People]
<a href="https://www.jesusdaily.com/feed"
⭐️Singer/Songwriter/Voice Talent/Actor/Media Personality⭐️
Born in Syracuse, NY. He holds a bachelor of science degree in communication from Florida Institute of Technology with specialization in technical writing, business, public relations, marketing, media, promotion, and aerospace engineering.
⭐️ Las Vegas Entertainer ⭐️ MTV uplaya Platinum Auddy Award Winner ⭐️ Southeastern FTTF Talent Champion ⭐️ Movies & TV ⭐️ Listed in 'Who's Who' publication ⭐️ Voted 'MOST MARKETABLE': Sonic Records ⭐️ U.S. Veteran ⭐️