Stay in the NBA Draft or return to school? These 11 players face a difficult choice
The clock is winding down on college players who are on the fence regarding the NBA Draft. The NCAA's draft withdrawal deadline for prospects wishing to return to college for another season is Wednesday at 11:59 p.m. ET.
Some of the top teams in the country, and whether they stay at that status heading into next season, will be impacted by these decisions.
[College basketball power rankings: Can anyone top Kansas?]
There's Purdue, which would likely be a top-five team if Zach Edey returns. Defending national champion UConn is waiting on star and captain Andre Jackson Jr. as well as point guard Tristen Newton. Illinois lead guard Terrence Shannon Jr. and whether he returns will play as large a part as any in determining the Illini's ceiling next season.
The point? The next few hours will bring some significant news that will impact both the college hoops and draft landscape. Here are some of the names we are monitoring closely as the deadline approaches.
The 7-foot-4 center could join the company of Oscar Tshiebwe (last season) and Tyler Hansbrough (2008-09) as recent players who returned to college after being crowned national player of the year.
For Edey, who averaged 22.3 points and 12.9 rebounds per game on 61% shooting, while posting eight performances of 30-plus points, his level of dominance was incredible this past season. The issue is, like other traditional bigs who aren't great at getting up and down the floor and don't stretch the floor with a jump shot, Edey's style doesn't really translate to the NBA game. If you want to argue that his stock may never be higher, that's understandable, but if Edey is drafted, it would likely be in the bottom 10 of the second round. If Edey, who is from Canada, can get his visa situation figured out for him to be able to benefit from NIL in America, returning to school is a no-brainer.
If I were Edey? Go back to college. Edey's brand won't ever be as strong as it is right now at Purdue. If he goes back to Purdue, he can be the face of the Big Ten and college basketball. He can also pursue a redemption run in March after his Boilermakers lost to Fairleigh Dickinson in this year's NCAA Tournament. Between his game being suited to dominate the college game, the potential NIL money he can garner based on being one of college basketball's most recognizable faces, and the lack of certainty surrounding his NBA path, it makes more than enough sense for Edey to return to college.
Andre Jackson and Tristen Newton, UConn
It's been a dream year for the Huskies, and Dan Hurley's national champions now have the No. 3 recruiting class in the country coming in, as well as multiple high-impact returnees. But the decisions of Jackson and Newton are obviously important because of what they meant in leading UConn to a 31-win season and the program's fifth title.
As for Jackson — a 6-foot-6 Swiss Army Knife with athleticism and a 6-foot-10 wingspan — he should stay in the draft and forgo his remaining college eligibility. His 6.7 points, 6.2 rebounds and 4.7 assists per game hardly tell the full story of what he meant to the Huskies this past season. His length and speed allow him to be such a disruptor on the defensive end, and he can change a game when he gets downhill in transition. Jackson has shown progress with his jumper, and that's been the key question for him to address in recent weeks. As long as that jumper continues to progress everything else is there for Jackson to be an NBA player. It's in his best interest to remain in the draft.
As for Newton, he had several highlights in NBA G League Elite Camp but was not invited to the draft combine. At 6-foot-5, Newton is a good college player who averaged 10.1 points, 4.7 assists and 4.5 rebounds per game, taking the reins of the point guard job and running with it. His shot-making in the national championship game victory over San Diego State can't be overstated, as he posted 19 points with 10 rebounds and four assists against the best defense in college basketball. I believe Newton will return to Storrs to run a UConn team that will be headlined by five-star recruit Stephon Castle and rising sophomore stars Donovan Clingan and Alex Karaban.
If the 23-year-old Tshiebwe does elect to go pro, the best pathway would be overseas because that's where he could make the most money. Much like Edey, Tshiebwe has dominated the college game, but he doesn't have a perimeter skill set that can translate to the NBA. Between that and the age factor, he has not landed on big boards for the upcoming draft.
For a Kentucky team that does have the nation's No. 1 recruiting class coming in with 7-footer Aaron Bradshaw among four five-star prospects, the Wildcats will have plenty of talent and could be a top-15 team. But bringing back Tshiebwe would give this team a proven talent who averaged 16.5 points and 13.7 rebounds per game this past season. Tshiebwe's brand and NIL opportunities are better at Kentucky than anywhere in the pro ranks would be.
That said, it would be some kind of story if he could help accelerate the growth of a loaded freshman class and finally get to the second weekend of the NCAA Tournament. One interesting thing: Calipari wants to play differently in the upcoming season, something he alluded to in a recent Q&A that I conducted with him. Tshiebwe's presence would limit that change because he does need touches. I don't have a great feel for this one, but my prediction is that he's gone.
[Q&A With John Calipari: Back to the gold standard]
The other player that Big Blue Nation is monitoring is sharpshooter Antonio Reeves, who could supply much-needed perimeter shooting for the Wildcats after going 40% from beyond the arc last season. For a Wildcats team that is down to seven players or so, what these two guys do will be important to monitor and would give them much-needed assets to the roster.
Arthur Kaluma, Transfer Portal
The 6-foot-7, 21-year-old forward is a long and athletic talent who is capable defensively. But he had an up-and-down season at Creighton and publicized that he is in the transfer portal. If Kaluma does go back to school, he would immediately be as hot as any name in the portal, due to his versatility and NCAA Tournament with the Jays (11.8 PPG and 6.0 RPG on an Elite Eight team).
The biggest things for Kaluma to work on are 3-point shooting (31% this past season) and just playing within himself. With the Jays, he often tried to force the issue. I think it would be in Kaluma's best interest to go back to school.
Terrence Shannon Jr., Illinois
Shannon is a prospect who I believe has one of the toughest decisions in front of him because he's hovering in that area of late first/early second round. The All-Big Ten First Team selection this past season at Illinois was one of the best pure scoring guards in the country, averaging 17.2 PPG on 44% shooting. His catch-and-shoot ability off screens, in addition to an ability to create his own shots, are all strengths, and Shannon showed upside to his passing skills this past season as well.
If Illinois has him, Brad Underwood's team will be a factor in the Big Ten. But at the age of 22, one wonders how much Shannon's stock is really going to go up from here. Is being a top-40 pick good enough for him, or will the mindset be that he can get great NIL money at Illinois and wait on being a second-rounder for a year?
This is a riser in the 2023 draft class that, at 6-foot-8 and 250 pounds, took a huge leap on the perimeter this past season and showcased a multi-positional skill set. Brown went from being a 20% shooter from beyond the arc in 2021-22 to over 45% in 2022-23, taking a seismic leap in new head coach Dennis Gates' system. He averaged 15.8 PPG, 6.4 RPG and 2.5 APG while shooting 55%. With his size, the development of his other offensive skills, and his basketball IQ, Brown's stock has really risen. Now at 23, the time to jump is now. I think he should stay in the draft and could be an early second-rounder.
Trey Alexander, Creighton
Alexander, a 6-foot-4 guard, is a solid player who was the definition of a tough shot-maker in college. Averaging 13.6 points per game on 45% shooting from the floor and 41% from 3, Alexander had some big performances along the way this past season, including 17 points against Baylor in the second round of the NCAA Tournament and 19 versus Princeton in the Sweet 16. His ability to create for himself off the dribble is special, and there is some upside to his all-around game because of the way he knocked down shots efficiently in college. His athleticism and defense aren't through the roof, and he currently is hovering in the second round on boards.
If the Jays have Alexander back, Greg McDermott will have a strong core again with the returning Ryan Kalkbrenner and Baylor Scheierman, plus the addition of Utah State transfer Steven Ashworth. But for now, it's a deep breath in Omaha. I really believe Alexander is on the fence.
[Ryan Kalkbrenner opts to return for senior season]
The ACC Defensive Player of the Year, Beekman had a productive NBA Draft Combine, giving him an interesting decision to make. He only grew as a playmaker this past season, averaging more than five assists per game for the second straight year while increasing his scoring to close to 10 points per game. Beekman's ability to handle the ball and create for his teammates while playing in a slower offensive system under Tony Bennett has been really impressive. He may only be 6-foot-3, but his steady production on the college level is getting noticed because he is multi-faceted and was a high-level defender against ACC guards. At 21, this is a real toss-up, but the timing could be right for him to stay in the draft. With Kihei Clark already out of the fold, this would only increase the role of Georgetown transfer point guard Dante Harris in the upcoming season. The best-case scenario for the Hoos is to have Harris and Beekman running the backcourt if he elects to return to Charlottesville.
The 6-foot-7 one-and-done prospect with a 6-foot-10 wingspan is more of an upside pick if he stays in the NBA Draft.
Mitchell did flash his shotmaking at the combine, an area that carried a huge question mark after he averaged 4.3 PPG and 3.9 RPG this past season and did not show much on the offensive end of the floor. He is a willing defender and possesses the athleticism to be a team's project while he develops his offensive game. There's a reason why he was ranked as one of the top recruits in the country out of high school. It would also appear as though Mitchell is leaning toward staying in the draft, but we shall see. I personally believe it's in his best interest to return to Texas and elevate his game in the college ranks, because the game should slow down a little bit, and he can work on crafting his offensive game alongside the dynamic talents of Max Abmas and Tyrese Hunter.
Few players have gained more from the NBA Draft evaluation period than Jones, a 6-foot-6, 235-pound wing who is trying to follow in the footsteps of Damian Lillard from Weber State to the pros. Jones is a great story, and could very well come back to school. He has already said he won't consider transferring anywhere and is fully committed to Weber State, where he averaged — get this — 16.7 PPG, 10.9 RPG and 3.8 APG this past season en route to a unanimous All-Big Sky First Team nod. In just three years of college, Jones has become the only player in Weber State history with at least 1,000 career points, 800 rebounds, 250 assists, and 100 steals. He was one of only eight from the 44-member G League Elite Camp to receive the call to the draft combine, where he displayed his skill set with a 17-point performance in scrimmage action. The one drawback with Jones? He shot just over 30% from beyond the arc this past year. I think he comes back to college for one more year but he's got a bunch of workouts scheduled, including on deadline day. Regardless, bookmark his name as someone who could fly under the radar again this time next year.
John Fanta is a national college basketball broadcaster and writer for FOX Sports. He covers the sport in a variety of capacities, from calling games on FS1 to serving as lead host on the BIG EAST Digital Network to providing commentary on The Field of 68 Media Network. Follow him on Twitter @John_Fanta.
FOLLOW
Follow your favorites to personalize your FOX Sports experience
---
COLLEGE BASKETBALL trending
---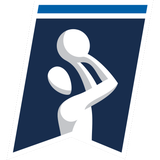 Get more from College Basketball Follow your favorites to get information about games, news and more
---
https://www.foxsports.com/stories/college-basketball/stay-in-the-nba-draft-or-return-to-school-these-11-players-face-a-difficult-choice
⭐️Singer/Songwriter/Voice Talent/Actor/Media Personality⭐️
Born in Syracuse, NY. He holds a bachelor of science degree in communication from Florida Institute of Technology with specialization in technical writing, business, public relations, marketing, media, promotion, and aerospace engineering.
⭐️ Las Vegas Entertainer ⭐️ MTV uplaya Platinum Auddy Award Winner ⭐️ Southeastern FTTF Talent Champion ⭐️ Movies & TV ⭐️ Listed in 'Who's Who' publication ⭐️ Voted 'MOST MARKETABLE': Sonic Records ⭐️ U.S. Veteran ⭐️